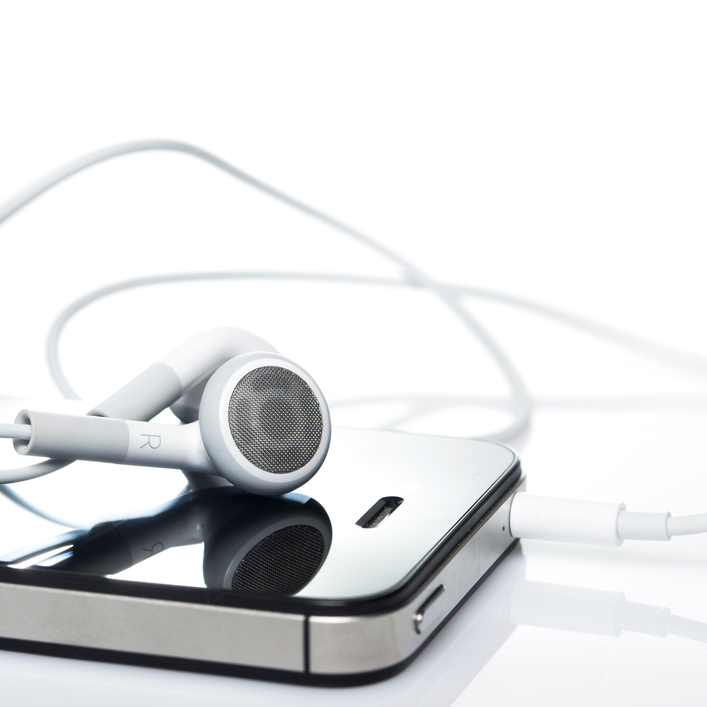 You don't have to be a gizmo-loving geek to appreciate the evolving technology in homes these days. Whether it's to spruce up that man cave, make those day-to-day tasks a little bit more exciting or effectively combine efficiency with laziness – those smart home gadgets are only getting more intuitive and affordable, making them almost impossible to ignore.
Years ago, the gizmos that seemed ridiculous are now practicable and reasonable as technology booms. Who would've thought you can fill your home with music at the tap of your iPhone, change the temperature or monitor your abode when you're out on the road? These devices do more than make your life easier, they are time and money saving inventions your home must have today.
1. Robot Vacuum Cleaners
Hoovering its way at number one, robot vacuum cleaners are possibly one of the most useful inventions around. At the simple touch of a button you can sit back and relax, and effortlessly vacuum the floors of your home. Let's face it, no one enjoys vacuuming and these days many homeowners struggle to find the time to get the housework done – that's where this little guy comes in handy.
Whilst they're not advanced enough to climb stairs or do the most backbreaking job in the home, they're prefect for homes with flat surfaces and can be programmed to clean at set times – even if you're not home. They will clean until they run out of power, return to base and charge up and go back to work. These hoovers do come with a hefty price tag attached, but it's well worth having your own personalised cleaner. Here's a great article that weighs up the benefits and differences between different robot vacuum cleaners.
2. Sonos Playbar
If you're a lover of music and entertaining, then the Sonos Playbar is a must-have gizmo for your home. Designed to complement your home theatre, it works best with the rest of its family– the Sonos Sub and Sonus Play, either way though; it'll still get your home pumping with some pretty decent sounds.
As far as entertainment devices go, the Sonos Playbar is the next logical step for the tune tech companies. The Playbar is a 9-speaker music beast that'll sit comfortably under your flat screen, propelling movie or music audio. Again, it will come with a high cost but it's streamline design, ability to stream music and get the party started will make it all well worth it.
3. CloudKey Keyless Entry
As we've all clued on by now, Android and iPhones do more than just make calls and keep your life organised. With new apps coming out every day, there's pretty much something for everything – and remote locking for your home is absolutely no exception.
CloudKey – a software component of the SimpliciKey deadbolt system – is a lock that's synchronised with your smart phone. Once installed on your phone, you'll have the ability to lock and unlock doors remotely and control who enters your home. The app holds up to 16 unique keys which can be given to other house members or families with users able to program rules and alerts to each "key".
Although the cost is a little pricey, the $350 is a once off installation cost. This is well worth the price to have full control over anyone that goes in and out of your home, and the feelings of security that go with it.
4. Nest Learning Thermostat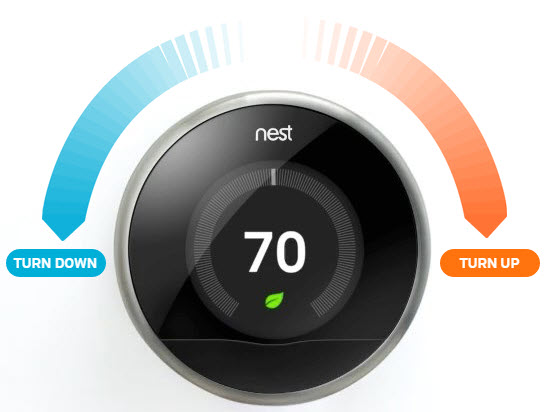 With power bills on the rise and the cost of electricity shooting through the roof, homeowners are being more aware of the importance of cutting costs around the house. The Nest Learning Thermostat is an effective home appliance that's hooked up to the ecosystem and allows you to control the heat anywhere in your home. Better yet, it's connected to your smart phone so you can do this from a simple press of a button.
In addition to its ability to control room temperature, the Nest Learning Thermostat comes complete with a humidity sensor that hooks up to your humidifier/dehumidifier. The device has three temperature settings and even a Wi-Fi radio to keep you entertained whilst you're saving money on power bills. As far as reducing your household's carbon print goes, the thermostat provides consumers with a reliable and cost-effective investment.
5. LG's Curved TV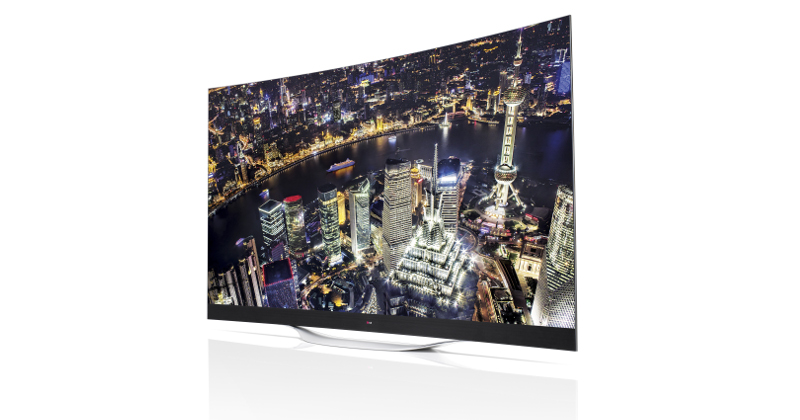 If the right entertainment units are on your priority list, then LG's Curved TV is the latest gimmick you're going to want to get your hands on. Not only does it look amazing and act as a striking focal point for your living room, but its curved screen provides its users with a feeling like no other.
The curve not only enhances your movie experience, but gives its views an up close and personal adventure. Whilst it's still debatable just exactly how breathtaking these new curves are, it's definitely one of those novelty items you can probably live without, but don't really want to.
This article is written by Jayde Ferguson, who writes for Skeeters Online – Australia's online warehouse. Skeeters Online is home to the highest quality of products including the latest gadgets and gizmos. You can catch Jayde on Google+..,
Photo Credits
http://www.sonos.com/shop/products/playbar
http://www.pinterest.com/pin/499266308663576775/
https://nest.com/thermostat/life-with-nest-thermostat/
http://www.slashgear.com/lg-launches-huge-curved-4k-oled-tv-for-the-mass-market-24342534/