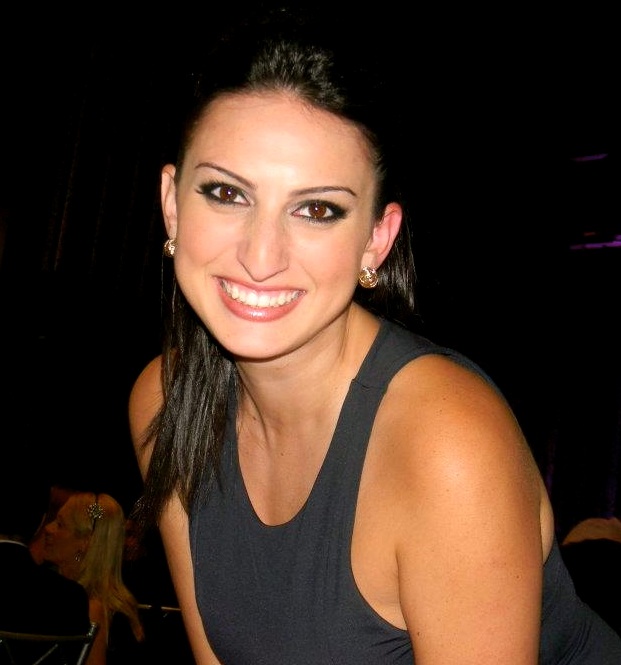 We recently caught up with interior designer Marie Daaboul, who won the Grand Designs Live 'Rooms by Design' competition back in October 2013, featuring one of our own bespoke bedheads! Marie is a major emerging talent, and we're so happy to have had the chance to work with her because she has some amazing ideas for the future…but first, a little background.
Marie always knew she wanted to be involved in design somehow – as a child she was very visual and loved drawing and colouring. She excelled at Visual Arts and Design & Technology, building furniture pieces that are still in use at her mother's house, as well as 3D models of bedrooms. It seems like her future was mapped out, but when she left school, she decided to take the safe route and study Business and Commerce, majoring in Marketing. That landed her a job in recruitment and sales and she was all set to become a corporate high-flier but things just didn't feel right. That design-loving child hadn't gone far, and eventually Marie decided to follow her heart and head back to college…this time to study Interior Design!
It's safe to say she hasn't regretted that decision. Graduating from the prestigious Sydney Design School, she aced the Grand Designs competition, although she is pretty modest about it, saying "I don't know what was scarier… the feedback from the celebrity judges Kevin McCloud and Peter Maddison or the feedback from the public!" Luckily, both the judges and the public loved her design and she won the Gold medal, and a fabulous trip to Grand Designs Live London in May this year.
Design concept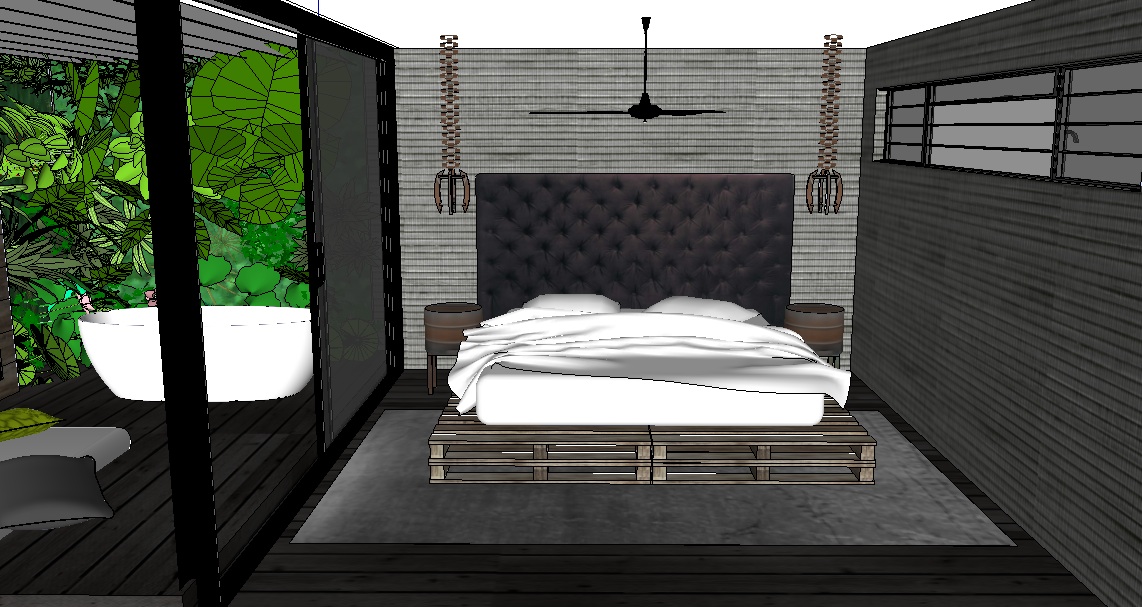 Finished space
(Left to Right: Peter Maddison, Marie Daaboul and Kevin McCloud)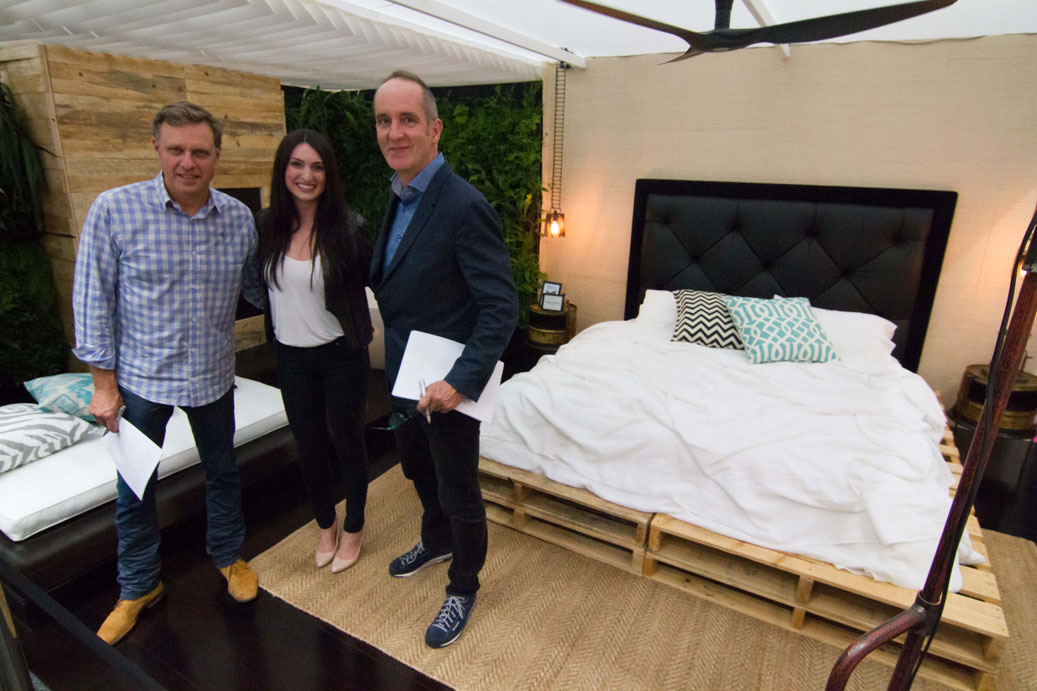 Since then, Marie's been busy working with designer Michelle Leslie on a number of exciting projects, including a new underground bar, an ad agency and a boutique hotel. The last project she describes as a "dream", the new build perching on top of a cliff, looking out to sea and surrounded by bushland. We can't wait to hear more!
So, does Marie feel like she's learnt a lot so far? She certainly feels that her personal design aesthetic has "become a lot more refined" as she's studied and practiced design more. Her raw talent has been shaped into a real technical ability, along with a visual flair. She is developing her own style all the time, and is loving her job and says she looks forward to it every day! And to think the design world almost lost her to recruitment….
Coming up – Marie talks trends, colors, brands and bespoke!