It has been such an exciting week for us at Tuft and Buttons as we can finally reveal the news we've been hanging on to for so long....a Tuft and Buttons bespoke upholstered wall / bedhead featured on The Block!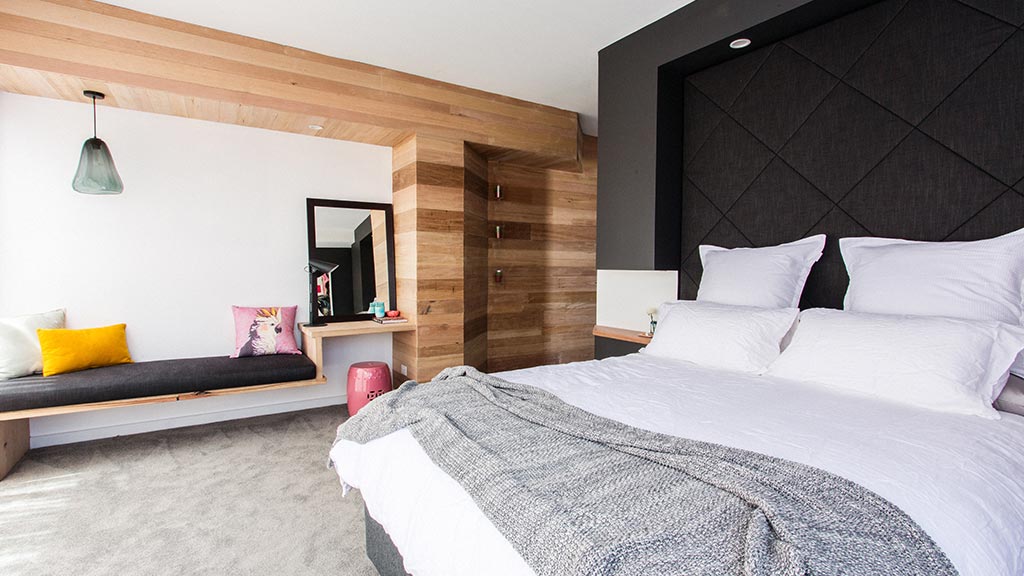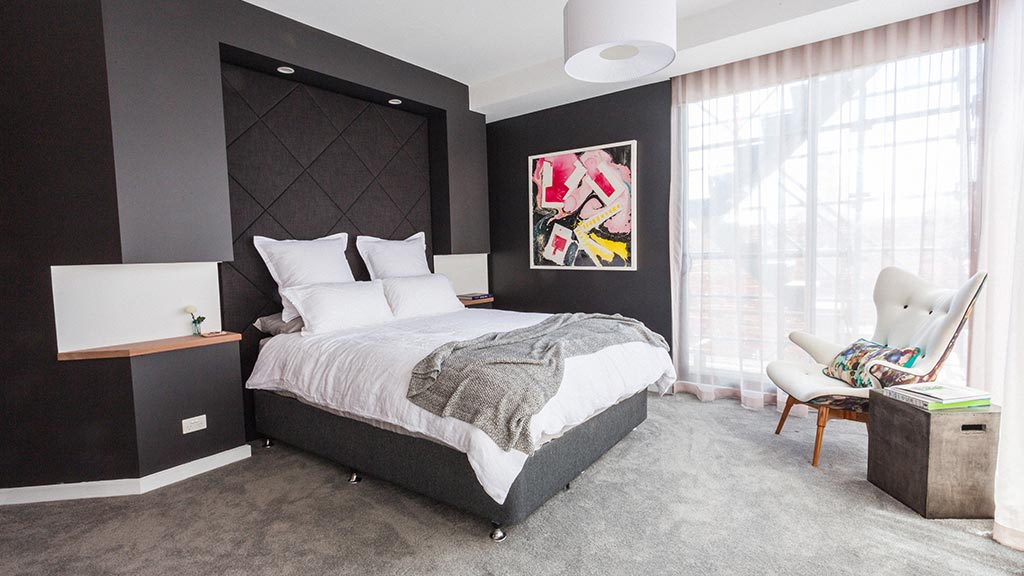 Proudly framing Steve and Chantelle's bed, the charcoal grey upholstered wall was custom made in Warwick Husk in Onyx - a beautiful commercial grade contemporary weave. It added a sophisticated touch to the master bedroom, which wowed the judges. Darren commented that "he hadn't seen anything like it before" and Shaynna was moved to tears as she recalled the couple's journey throughout the show and how their design aesthetic has evolved to create this beautiful room.
So, what did the judges love so much? There was the cool colour palette ... a soothing mix of white and charcoal that exuded subtlety and class. Our upholstered wall was highlighted with downlights .... only fitting for such an impactful piece. There were splashes of pink and yellow in the Nelson Brown cushions and the artwork by Bill Sampson, beautifully offsetting the calm color scheme. And the light flooding in was incredible... so inviting!
As a contrast to the white and grey, there was some wood paneling from local timber merchants Fox & Hay that lent a scandanavian air to the room and the ensuite bathroom carried on the white and wood theme, with Nelson Brown accessories, giving it clean lines and brightness. No wonder Shaynna called it "magic"! And let's not forget the amazing walk in wardrobe...who wouldn't love such a lot of storage space?
It was a great fortnight for Chantelle and Steve and really illustrated how far they've come over the course of the show. We're so proud to have been part of that journey and we are totally behind them!
Elsewhere it seemed to be a week for taking risks, with some unusual choices going on. In what must be a Block first, Brad and Dale revealed a bath in the bedroom. Not just an en suite ... actually in the room (and was that a Ziporah towel I spotted?) We loved everything about the ensuite, but are not entirely convinced about the bath in the bedroom! But the risk paid off, with the judges branding it "awesome" after getting over their shock, and their space winning the week by half a point!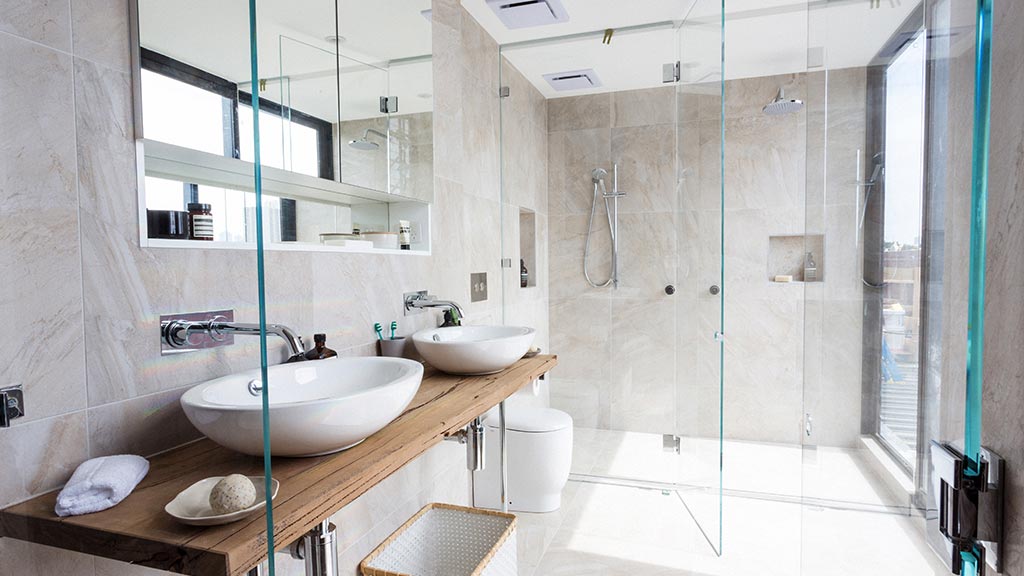 The twins also took a massive risk, by creating a void in their apartment, cutting into the space allocation for the master bedroom but letting in huge amounts of natural light. Again, it looks like the risk might have paid off! Some fab rooms this week, and it seems that everyone has stepped up to the challenge of "Hell Week".
If you want to channel the sophistication of Steve and Chantelle's bedroom, you too can order a bespoke Australian made bedhead or upholstered wall in a size, design and fabric combination of your choice!